Welcome to Limburg!
Cottage for 2-4 people in the heart of the heritage of Limburg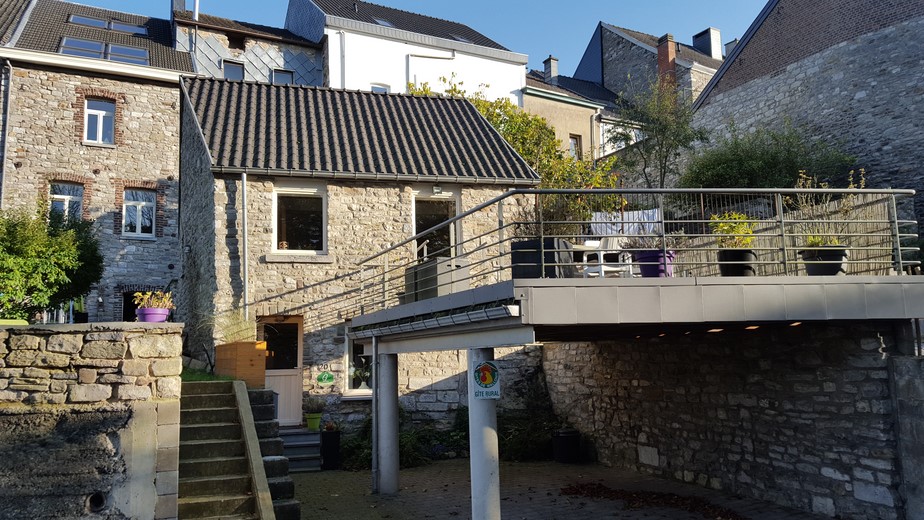 Close to the Germany and the Netherlands, come and discover the capital of the former Duchy of Limburg.
At the gates of the Ardennes, in this exceptional site, go and meet a nature and a preserved heritage.
This medieval village, 10 minutes from the highway and the railroad offers a relaxing and exotic.
Latest news
Happy new year 2019!
Come and enjoy our beautiful region also in the winter season. go to the discovery of walks in nature in sleep or in our beautiful heritage.
Cross-country and Alpine of the Hautes Fagnes ski resorts are within 30 minutes from us.
Limburg is recognized as one of the most beautiful villages of Wallonia, just judging by yourself, regardless of the season.
Véronique & Alain Klein
Limburg is also present in China, see this video:
http://www.YouTube.com/watch?v=iv3ie8YRgLs & feature = player_embedded
Other information
The cottage has a WIFI Internet access.
Moreover, we offer you the opportunity to provide you with quality craft or organic regional products.
Vegetables, fruits, cheeses, bread, etc. are available.
We make no profit on the sale, it is an associative approach in support of the agricultural world.
If you are interested, write us an e-mail and we will send you, the week before your stay, a list of available products.
Click here